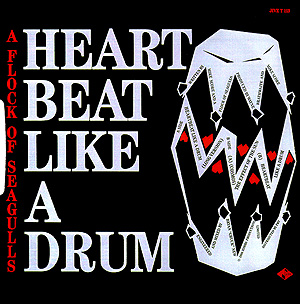 "Heartbeat (Like a Drum)"
Jive T 113
Available formats: 12" Single (UK)
Track List -
Heartbeat (Like a Drum) (Long)
(Cosmos) The Effect Of The Sun
Heartbeat (Like a drum)
---
"Heartbeat (Like a Drum)"
(USA PROMO): JDP-9463
Available formats: 12" Single
Track List -
Heartbeat (Like a Drum) (Edit)
Heartbeat (Like a drum) (LP version)
Heartbeat (Like a drum) (Club Mix)
(Cosmos) The Effect Of The Sun
Notes -
Sleeve lists LP version as being "from the forthcoming LP, "Heartbeat Like A Drum"--which, of course, doesn't exist.
Information on this page provided by Rachel Livingston, Holly Anderson and Christopher Watson.
---
Next entry | Previous entry | Home | Discography | Send comment
Last updated Sunday, Oct. 29, 1995...7:59 PM est.